The Grass Is Always
Greener on Our Side
Lawn Sprinklers, Lighting, Outdoor Audio & More

#1 Lawn Sprinklers And Landscape Lighting Installer in Vaughan
WaterTime offers complete lawn sprinkler and landscape lighting and OutDoor Audio, installation, Service, Design, Repairs and Add-On's . From the start of the installation to the annual service and maintenance, WaterTime has it covered.
Every single in-ground sprinkler system and lighting project we install in custom design for your property and your needs. Whether you want only the grass or gardens watered, or both, your sprinkler system will effectively and efficiently water your lawn just as intended.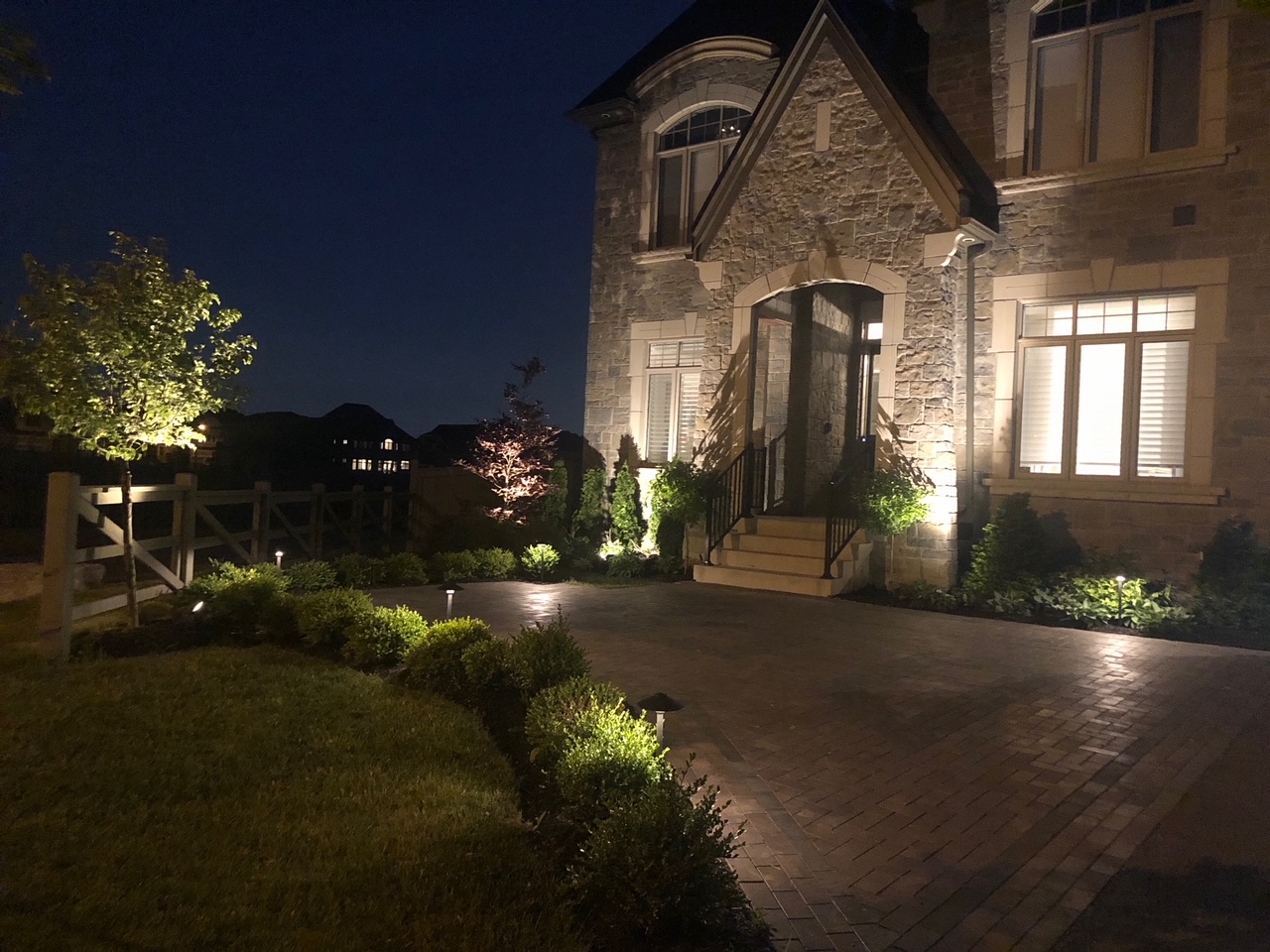 Enjoy Hassle-free Maintenance
Sprinkler systems are very useful for modern families – lawn sprinklers help families save time and money while keeping their lawns and gardens neat and attractive.
There is a high demand in the market for sprinklers. WaterTime makes your garden maintenance absolutely breezy and manageable.
Let WaterTime be your #1 lawn sprinklers and landscape lighting installer so that you get the best output .